Welcome to Congregation Beth Elohim —
— an egalitarian, community synagogue located in Acton, Massachusetts. Independent and non-affiliated, we welcome diversity, including individuals and interfaith families, regardless of age, race, gender, economic or family status, ethnic background, mental or physical ability, or sexual orientation. We draw our membership from surrounding towns including Ayer, Bolton, Boxborough, Carlisle, Chelmsford, Concord, Groton, Harvard, Littleton, Stow, and Westford. As an oasis of Jewish life far from areas of high Jewish concentration, we embrace a progressive orientation, combining an appreciation for the sanctity of Jewish traditions with a sensitivity to the needs of a population which is religiously diverse. We commit to building and maintaining an anti-racist Jewish community. We offer a Jewish-themed preschool, and a K–11th grade religious school. If you'd like to learn more about membership, click here.
Congregant Engagement Survey: Rabbi Mike and the Membership Committee Want to Hear From You!
As we anticipate moving to a period of hybrid (in person and remote) services and meetings, please help us plan by answering a few short questions about your engagement with the CBE community. We would greatly appreciate it if you would COMPLETE THE SURVEY.
Sisterhood Hike & Ice Cream at Great Brook Farm, Carlisle ♦ Sunday, June 6 ♦ 10:00 AM (rain date: June 6)
Meet at the building near the parking lot for this hike followed by Great Brook Farm's great ice cream! Following CBE COVID committee precautions, we are limiting this to 25 attendees so SIGN UP soon. All must pre-register to attend and bring this completed HEALTH FORM or complete it when you arrive.
Brotherhood Hike at Andres Art Institute, Brookline, NH ♦ Monday, May 31 ♦ 10:30 AM
You and your clan are welcome to join us on Memorial Day in Brookline, New Hampshire, for a hike along trails dotted with stone and metal sculptures by artists from around the world. Find details and pre-register HERE (limited to 25 people) and complete the event health form. Find more information about Andres Art Institute.
Na'aseh sponsors "Modern Day Refugees: Everything you Wanted to Know about Refugee Resettlement in New England" ♦ Wednesday, May 19 ♦ 7:00 pm
Emma Tobin, Chief Program Officer, International Institute of New England (IINE) will speak about the work to resettle refugees and the role that communities can play. You will find more details, including the speaker's extensive bio, and can register to receive the ZOOM link and password HERE.
Darchei Shalom (Paths of Peace): Shabbat Service with Our CBE Choir ♦ May 21 ♦ 7:30 PM
The CBE choir is excited to present two new "virtual choir" videos for this service.
Confronting the History of Housing Discrimination – Learning from Our Past and Taking Action Now ♦ Wednesdays, May 26 and June 2 ♦ 7:00pm
Sponsored by Na'aseh and its Racial Justice Group. This workshop has been developed by JALSA in consultation with Bob Van Meter, adjunct professor at Boston College Carroll School of Management. Check the Star-Lite for ZOOM link or register HERE to receive ZOOM link by email.
CBE's New Synagogue Administrator
CBE is thrilled to welcome new.synagogue administrator Shoshana Zuckerman on Monday, April 26. Read more about Shoshana here -- and don't forget to say hi!
Garden Time at CBE!
Do you love gardening, or just want to learn more? CBE's garden is ready to spring back to life. Help us dream up the perfect garden, care for it this summer, and share the produce with our community. We're planning right now and would love you to be a part of it! Write to Emil Ray, emil@bethelohim.org. Check out photos from last year's bountiful garden HERE.
Lunchtime Talmud with Rabbi Mike EXTENDED ♦ Thursdays through May ♦ 12:00 to 1:00 pm
We'll be studying Brachot, which discusses foundational Jewish prayers, such as the Shema and blessings over food, and the idea of intention during prayer. We will use the new edition from Koren Publishers. Click to register and find options for purchasing this Talmud text.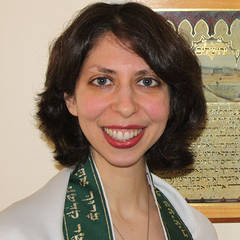 Cantor Sarra Leads Three Adult Ed Classes ♦ March through June
Find more detail and sign up for these classes: Singing Out of Egypt-Monday, March 22, 7 PM; Laila Tov: Good Night Meditation Circle-Mondays, March 8, April 5, June 7, 7 to 7:30 PM; "Mi Gabor-Who is Strong?": Jewish Meditation and Courageous Living-Mondays, April 26, May 3, May 10 at 7 PM. For the 3 session classes, you may attend one, two, or all 3 sessions.
Experimental and Diverse Friday Evening Services
All services will have the major components of the Jewish liturgy. Join us for Music & Movement, Words of the Heart: A (Mostly) English Shabbat Service, Traditional/Egalitarian Hebrew Minyan and our regular Power Hour Shabbat and Tot Shabbat services. For more detail and schedule of all upcoming services, view our Services page.
Sisterhood Virtual Mahjong Night ♦ Third Thursday of every month at 7:00 pm
Join Sisterhood for virtual Mahjong! There is no charge and all are welcome. Check HERE for all upcoming dates and links to join and play.
Mon, May 17 2021
6 Sivan 5781
The CBE office will be closed for Shavuot on Monday, May 17.
Subscribe to our mailing list!
Add your name and email address HERE. You will receive our newsletters, the weekly Star-Lite and the monthly Star and more..
Today's Calendar
---
Upcoming Programs & Events
---
This week's Torah portion is

Parshat Nasso
Candle Lighting
Shavuot - 1st Day
View Calendar
Mincha Services
Tuesdays, Wednesdays, and Thursdays at 4:00pm for about 10 minutes. Zoom/ Siddur LINKS
We've gone solar!
In observance of the mitzvah, sh'mirat ha-adamah, "protecting the earth," the CBE board has made the commitment to solar power.
Electricity generated by our four solar canopies is among the most for a house of worship in Massachusetts.
See in real time how much electricity is produced directly for CBE and for CBE & the Community. Read about the solar project and when the system went live. Also learn how families are helping the environment by watching our teens in a short video or by joining the Green Team.
What's New on the Website
Mon, May 17 2021 6 Sivan 5781