Welcome to Congregation Beth Elohim —
— an egalitarian, community synagogue located in Acton, Massachusetts. Independent and non-affiliated, we welcome diversity, including individuals and interfaith families, regardless of age, race, gender, economic or family status, ethnic background, mental or physical ability, or sexual orientation. We draw our membership from surrounding towns including Ayer, Bolton, Boxborough, Carlisle, Chelmsford, Concord, Groton, Harvard, Littleton, Stow, and Westford. As an oasis of Jewish life far from areas of high Jewish concentration, we embrace a progressive orientation, combining an appreciation for the sanctity of Jewish traditions with a sensitivity to the needs of a population which is religiously diverse. We commit to building and maintaining an anti-racist Jewish community. We offer a Jewish-themed preschool, and a K–11th grade religious school. If you'd like to learn more about membership, click here.
Sisterhood Spring & Mother's Day Fair Trade Caravan Fundraiser ♦ Place your orders by April 12th
Participate in our Spring & Mother's Day fundraiser to benefit Sisterhood. Sisterhood will receive 25% of product sales which will go toward landscaping around the ugly dumpster outside the CBE kitchen. Find more details HERE. Place your order at THIS LINK by April 12th. The Fancy Shabbat Candles make a great gift and SOLD OUT in the fall.
Sisterhood sponsors Shake Your Soul® with Leann Shamash ♦ Sunday, April 11 ♦ 10:15 to 11:15 AM
Do you love to dance? Do you have two left feet but love to move those feet joyfully to the music? Shake Your Soul® is a movement practice that relaxes your nervous system, energizes your body, and awakens your soul through a powerful, fluid dance repertoire set to world music. Register to receive ZOOM information. $10 donation suggested to Alex Young Social Action Fund.
Outdoor Services Survey
We are planning to start holding outdoor services soon. Complete this survey so we know how many congregants are interested.
Garden Time at CBE!
Do you love gardening, or just want to learn more? CBE's garden is ready to spring back to life. Help us dream up the perfect garden, care for it this summer, and share the produce with our community. We're planning right now and would love you to be a part of it! Write to Emil Ray, emil@bethelohim.org. Check out photos from last year's bountiful garden HERE.
Lunchtime Talmud with Rabbi Mike EXTENDED ♦ Thursdays through May ♦ 12:00 to 1:00 pm
We'll be studying Brachot, which discusses foundational Jewish prayers, such as the Shema and blessings over food, and the idea of intention during prayer. We will use the new edition from Koren Publishers. Click to register and find options for purchasing this Talmud text.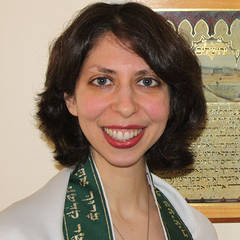 Cantor Sarra Leads Three Adult Ed Classes ♦ March through June
Find more detail and sign up for these classes: Singing Out of Egypt-Monday, March 22, 7 PM; Laila Tov: Good Night Meditation Circle-Mondays, March 8, April 5, June 7, 7 to 7:30 PM; "Mi Gabor-Who is Strong?": Jewish Meditation and Courageous Living-Mondays, April 26, May 3, May 10 at 7 PM. For the 3 session classes, you may attend one, two, or all 3 sessions.
Brotherhood Breakfast with Rabbi Michael M Cohen, Arava Institute ♦ Sunday, April 18 ♦ 9:30 AM
Join us to hear Rabbi Michael M. Cohen as he speaks about "The Environment as a Bridge to Peace: The Arava Institute for Environmental Studies as a Case Study." Find more details HERE about Rabbi Cohen's work with the Arava Institute and learn more about Arava Institute HERE.
Experimental and Diverse Friday Evening Services ♦ starting February, 2021
All services will have the major components of the Jewish liturgy. Join us for Music & Movement, Words of the Heart: A (Mostly) English Shabbat Service, Traditional/Egalitarian Hebrew Minyan and our regular Power Hour Shabbat and Tot Shabbat services. For more detail and schedule of all upcoming services, view our Services page.
Sisterhood Virtual Mahjong Night ♦ Third Thursday of every month at 7:00 pm
Join Sisterhood for virtual Mahjong! There is no charge and all are welcome. Check HERE for all upcoming dates and links to join and play.
Sat, April 10 2021
28 Nisan 5781
Sat, April 10 2021 28 Nisan 5781